| | |
| --- | --- |
| The Atlantic salmon has probably been the focus of more books and articles than any other fish. Everything about the salmon has been covered in great detail, with the notable exception of salmon netting, a subject of heated debate amongst anglers for generations. | |
The History of the Scottish Wild Salmon Fishing Industry

The DVD provides an insight into the life history of the fish around which the industry was built and the many generations of netsmen who prospered from it. It is the first permanent and comprehensive record of what was once among Scotland's most important rural industries, employing at one time in excess of 3,000 people directly and many more in the ancillary trades.

The ASFB issued a Press Release on 10 January calling for zero exploitation by rods or nets until 15 May 2014, purportedly for reasons of 'conservation'.
George Pullar, Director of the Scottish Wild Salmon Company stated "We find the latest public relations propaganda from the ASFB somewhat perverse. We wish to clarify some of the facts around this to ensure that the public at large are properly informed.
Read More Here

Watch it here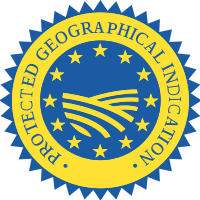 SCOTTISH WILD SALMON NETTERS PURSUE QUALITY AND GAIN PRESTIGOUS AWARD
The Salmon Net Fishing Association of Scotland, (SNFAS) industry body and representative for the majority of Scottish Salmon Netters, today announced it has been successful in having Scottish Wild Salmon awarded Protected Geographical Indication (PGI) status being recognised as an EU Protected Food Name.
Read More Here



"sustainably scottish"
The Scottish Wild Salmon Company is proud to be a member of the Scottish Seafood Association.

Music courtesy of Mr Phil Cunningham